Margaret Blackburn, Global Lead for Compliance Services at PerkinElmer, Author Profile
Margaret Blackburn is a quality and compliance veteran in the industry. CQA certified, she has been involved in quality auditing for more than 15 years for both internal and external inspections. Her background is in developing and implementing quality systems that are the right fit for a company, writing quality manuals, validating instrument and clinical methods, developing quality procedures and policies that are aligned with cGXP, and cultivating a quality atmosphere not only on an intradepartmental scale, but companywide.
Recent Article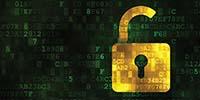 New cybersecurity and quality control solutions log adverse events and anticipate future events.
Stay Connected with Lab Manager
Lab Manager

Analytical Chemistry Techniques

The Lab Safety and Survival Guide

Environmental Science Techniques

Food & Nutrition Science

Laboratory Products & Equipment