Robust, Reliable Ultralow Temperature Storage
STRONG COMPONENTS AND METICULOUS DESIGN DELIVER EXCELLENT PERFORMANCE UNDER THE HARSHEST CONDITIONS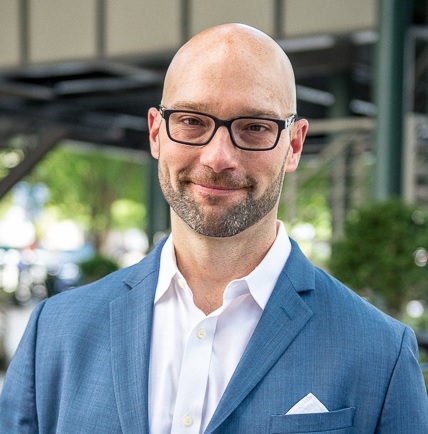 Matt Tallman, Head of Sales, North America with B Medical Systems has over 20 years' experience in the medical-grade refrigeration space serving customers in the clinical, life science, pharma, and biotech segments.
---
Q: Tell us a bit about the history of B Medical Systems, and their journey into North America.
MT: B Medical has been in the industry for over 40 years, and began as part of Electrolux in the late 1970s. At the time, UNICEF (the United Nations Children's Fund) was in need of support on cold transport for vaccines and immunization campaigns, which served as the impetus for the organization's creation. Since then, the company has worked with Gavi, the World Health Organization, and others to deliver vaccines to some of the most remote villages in the world. By 2015, the organization was divested and rebranded as B Medical Systems with the US headquarters in Indiana.
Q: Why is ULT freezer performance important, and what sets B Medical Systems ULT solutions apart?
MT: ULT freezers protect all types of products and samples— from vaccines, to DNA, tissue samples, and everything in between. These products and samples are extremely valuable and often irreplaceable, so there is a lot of emphasis on proper storage temperatures and conditions. What differentiates B Medical ULT solutions is a stringent, detail oriented European design process combined with innovative features. Proprietary component designs for gaskets, heat exchangers, door vacuum-relief ports and more deliver robust performance and superior sample protection. The freezers are also designed with energy-efficiency, ergonomics, and quiet operation in mind, without sacrificing temperature stability and uniformity throughout the cabinet.
"Customers are in need of reliable and robust ULT freezers, and ours deliver in even the harshest conditions."
Q: ULT freezers have been essential for COVID-19 vaccine storage and transport— how has the pandemic impacted the broader laboratory freezer market?
MT: The pandemic certainly increased demand for ULT freezers, and created additional challenges from a commercial perspective as our communications were restricted to virtual settings. Beyond that, the combination of a sudden increase in demand in addition to normal market demand created a lot of component shortages and long lead times. Our operations team in Luxembourg foresaw these challenges and got out ahead of them by adjusting production levels, expanding the factory, working with suppliers to stock key components, and adjusting logistics planning to ensure a continuous flow of product.
Q: Why should North American laboratories in the life science space consider B Medical Systems ULT solutions?
MT: Customers are in need of reliable and robust ULT freezers, and ours deliver in even the harshest conditions. Our systems have strong compressors and refrigeration systems, as well as great insulation and gaskets, to achieve a high level of performance. They are tropical rated for operation at up to 43°C, so they can withstand any conditions they may experience in a North American laboratory. B Medical Systems freezers also come with the B Connected remote monitoring, and alarming software for an additional layer of security. Finally, our warranties provide added confidence in the reliability of our ULTs.