Future-Proof Laboratory Weighing Technology
Accuracy, repeatability, and versatility deliver maximum value for the laboratory now, and into the future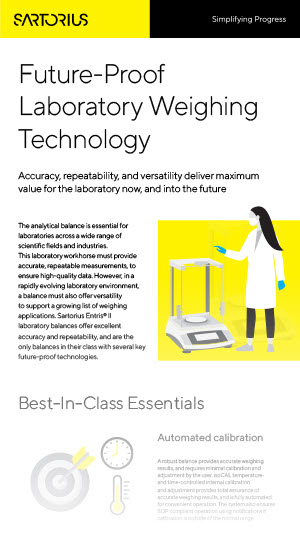 The analytical balance is an essential tool for laboratories across a wide range of scientific fields and industries. This laboratory workhorse must provide accurate, repeatable measurements, to ensure high-quality data. However, in a rapidly evolving laboratory environment, a balance must also offer versatility to support a growing list of weighing applications, in addition to excellent accuracy and repeatability.
In this infographic, you will learn how Sartorius Entris® II laboratory balances offer the accuracy and repeatability .
Download the full infographic, compliments of Sartorius.