Improving Efficiency in Cell Line Development
Advanced solutions to eliminate bottlenecks, accelerate timelines, and reduce experimental costs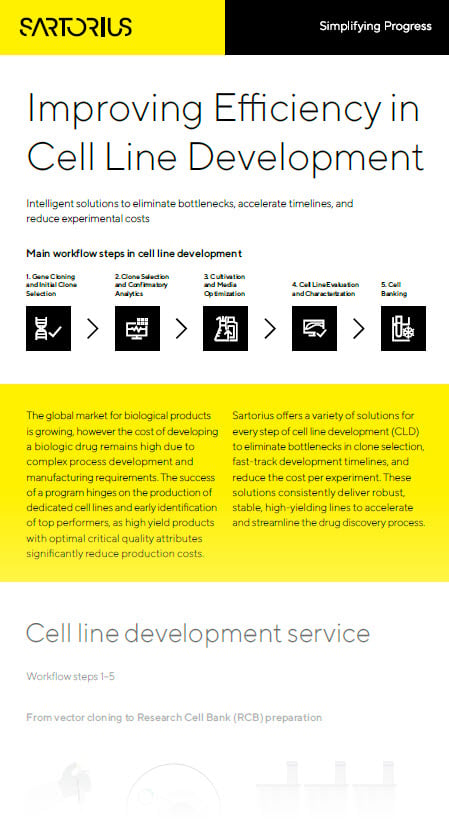 The global market for biological products is growing, however the cost of developing a biologic drug remains high due to complex process development and manufacturing requirements. The success of a development program hinges on early development of dedicated cell lines and identification of top performers, as high yield products significantly reduce production costs.
Sartorius offers a variety of solutions for every step of cell line development to eliminate bottlenecks in clone selection, speed up development timelines, and reduce the cost per experiment.
In the infographic, you will learn about how to consistently deliver robust, stable, high-yielding lines to accelerate and streamline the drug discovery process.
Download the full infographic, compliments of Sartorius.