Recognizing Excellence in the Laboratory
Quality matters for the patient experience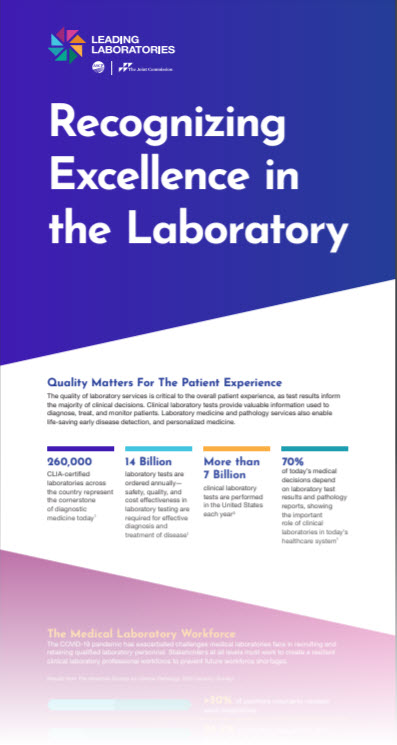 The quality of laboratory services is critical to the overall patient experience, as test results inform the majority of clinical decisions. Clinical laboratory tests provide valuable information used to diagnose, treat, and monitor patients. Laboratory medicine and pathology services also enable life-saving early disease detection, and personalized medicine.
In the infographic, you will learn about laboratory excellent.
Download the full infographic, compliments of The Joint Commission.