Deadline Extended for Design Excellence Awards
The new deadline to submit your lab is March 18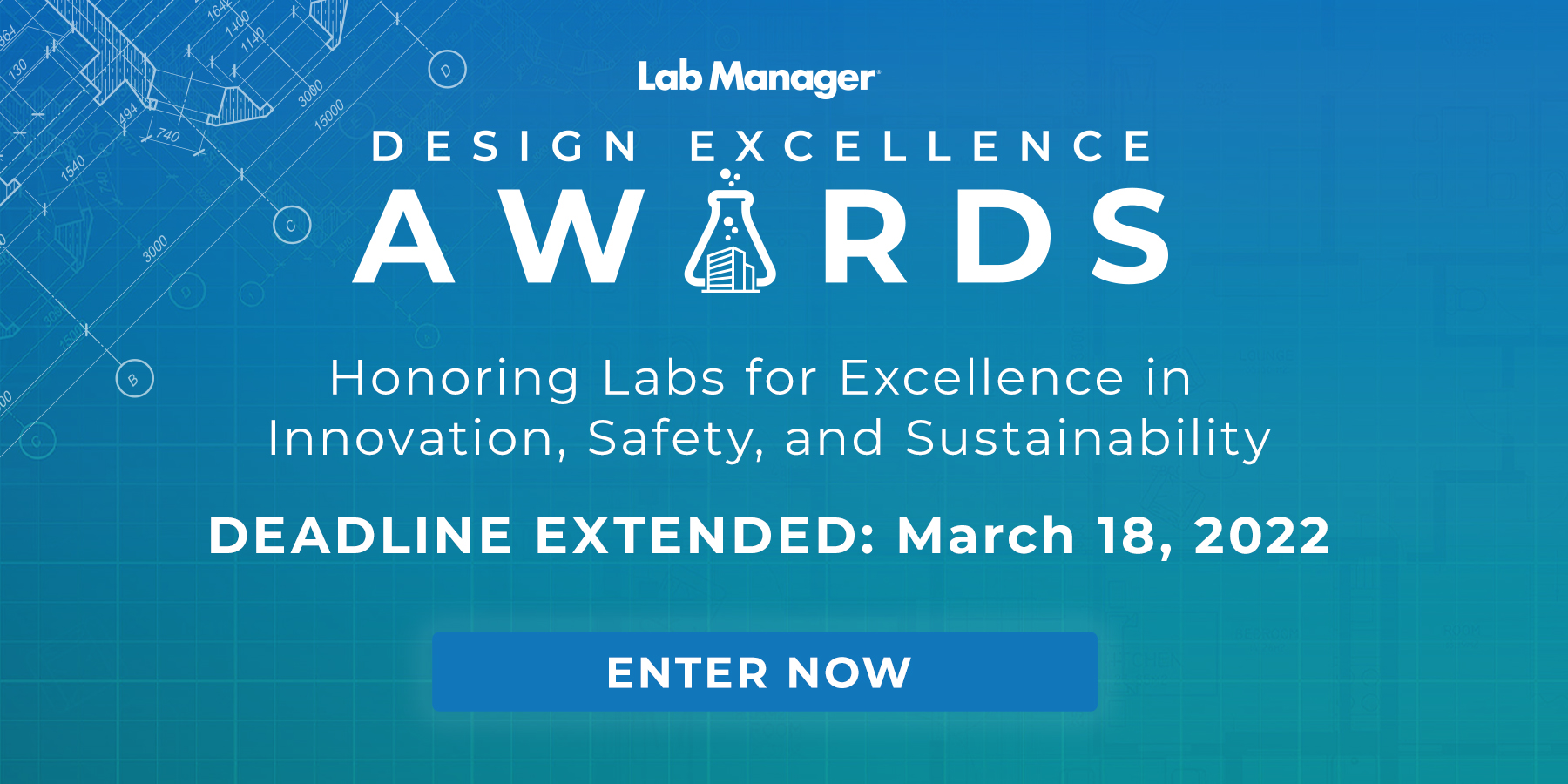 Lab Manager has announced a deadline extension for its third annual Design Excellence Awards, a program established to recognize and honor the best new and newly renovated labs across the globe. Submissions are now due by March 18, 2022.
The Design Excellence Awards will award top prizes for Excellence in Innovation, Excellence in Sustainability, and Excellence in Safety. Entrants must demonstrate the unique strategies and features in their lab plans in order to be considered for an award.
The top prize winners will be mailed a special award plaque, and will appear in feature articles in print and digital editions of Lab Manager and on labmanager.com. The Design Excellence Awards winning teams will be honored during Lab Manager's Design Digital Summit on June 14-16, 2022, where they will host webinars featuring their groundbreaking projects. Attendees of this free virtual conference will be invited to participate in a Q&A session with each speaker after their presentation, to find out more about their innovative lab designs. Learn more about this event: summit.labmanager.com/design.
To take advantage of the special extended deadline for the Design Excellence Awards, visit https://summit.labmanager.com/designawards. Submit your entry by March 18, 2022 for your chance to win! Good luck!