Professional Profile: Anina Mbilinyi


Lab Manager speaks to Anina Mbilinyi, lead project architect with Flad Architects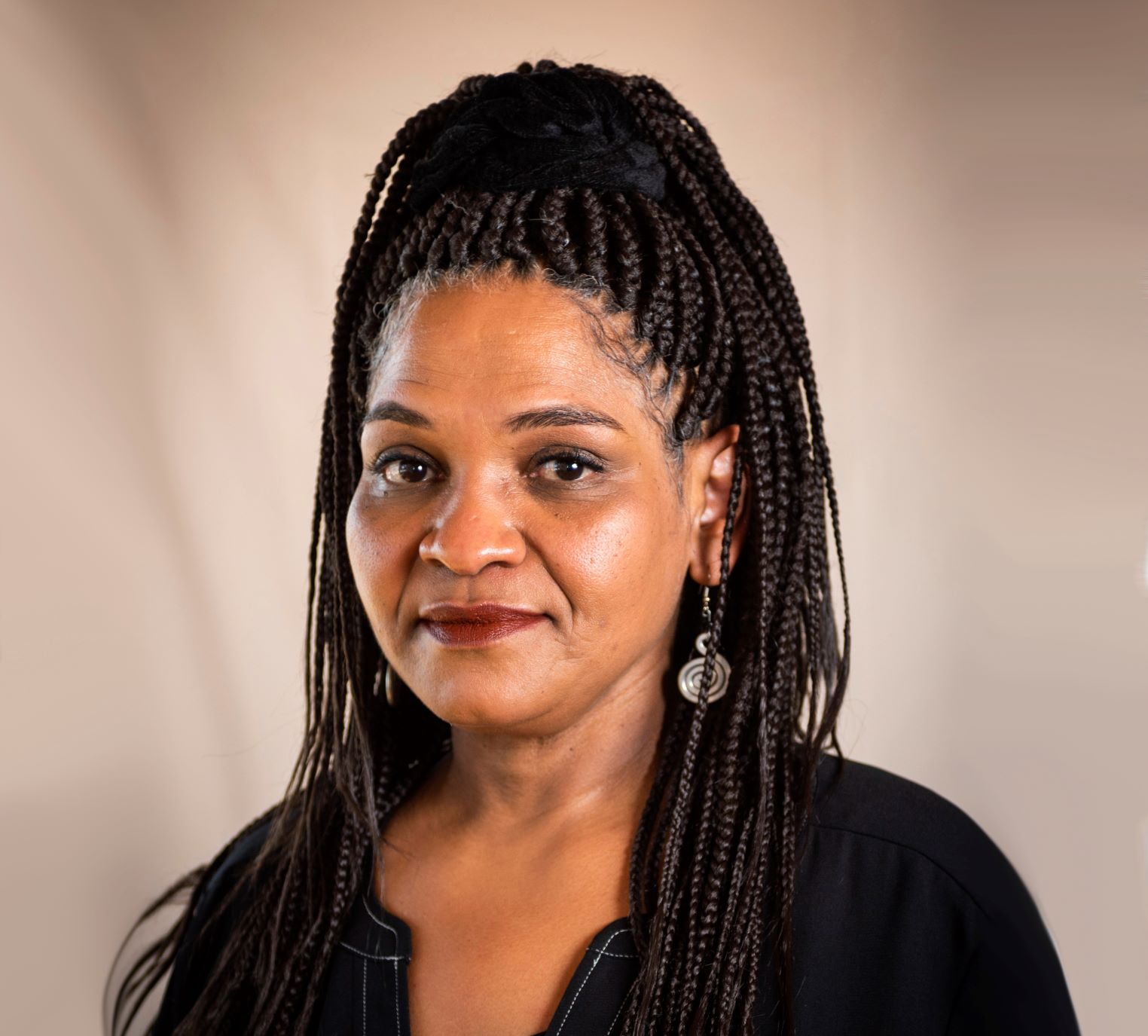 Anina Mbilinyi is lead project architect with Flad Architects in Madison, WI. Lab Manager recently spoke with Anina about her career, experience, and personal interests.
Q: How did you get started in your career? Did you major in your field in college, get an internship, switch careers mid-stream, etc.?
A: Despite loving architecture since my single digits, I followed a nontraditional path to become an architect. I attended Macalester College, graduating with degrees in mathematics (honors) and studio art. The liberal arts experience equipped me to be an informed citizen of the world, enabling me to respect diversity and value people's different backgrounds. Before attending a formal architecture school, I interned at MD Consultancy Architects in Dar es Salaam, Tanzania. Through this two-year internship, I learned to design buildings (including custom furniture and cabinetry), prepare construction documents, and supervise construction. I then pursued a master in architecture at the University of Wisconsin-Milwaukee.
Q: What is a typical day at work like for you?
A: I am leading the design for multiple buildings on a fast-paced timeline while still working from home because of the pandemic. I wake up before sunrise and log-on for a day filled with client and various team meetings over platforms like Zoom and Microsoft Teams. Through the Miro board, collaboration is attained while sharing design ideas at a distance. To get a project construction-ready, I coordinate with an array of professionals such as consultants, engineers, and designers, as well as our internal team. With remaining time, I provide one-on-one supervision, ensure operational logistics meet client standards, and coordinate documentation for deliverables.
Q: If you weren't in this profession, what job would you like to have instead?
A: As a young child, I was attracted to Tanzanian fabrics with bright colors and bold, black and white patterns. I desired to attend school for fashion design and textiles. At the start of my college education, my father promised me that after I completed my architecture studies, he would assist me in pursuing this degree as well. However, the opportunity never arose because I immediately started my career after my long, unconventional journey. I plan to design spaces with these beautiful fabrics during my retirement!
Q: What is the biggest work-related challenge you've faced? How did you overcome it?
A: I identify as a woman, working mother, a black person, and an immigrant. Although the architecture and design industry has acknowledged under-representation of marginalized groups, the environment is often not friendly towards diversity. As a result, it has been difficult and challenging to not only advance my career but navigate my leadership. Despite these obstacles, I appreciate that my leadership opportunities will continue to pave the way for future generations of architects with similar identities. Increasing diversity, equity, and inclusion (DEI) initiatives will create work environments that promote all architects, based on their skills and performance, to leadership roles.
Q: What is your favorite building, lab-related or not?
A: At Flad Architects, I enjoy the opportunity to work on complex buildings that serve to improve people's health and save lives around the world. My work includes hospitals; research labs; medical manufacturing facilities; and higher education facilities focused on health sciences, engineering, chemistry, and energy research. In my 25+ year career, my favorite building has been the Northwestern University Technological Institute's A-B infill addition. The Institute is the largest academic building in the world housing multidisciplinary research of renowned scientists who focus on materials science; bio-integrated electronic devices; robotics and biosystems; and civil, environmental, chemical, and biological engineering. The building also encompasses a beautifully designed five-story atrium with a surprising light feature, and it hosts a student lounge and events space. This project provided me the opportunity to lead the effort to certify this project as LEED-NC Silver, without the involvement of a LEED consultant.
Q: If you won a multi-million-dollar lottery tomorrow, what would you do with your winnings?
A: I would support vulnerable communities, starting with donating most of my winnings to support people in my native country of Tanzania. I would also target organizations that assist those affected by climate change, which disproportionately affects people of color communities in the US as well as the continent of Africa, which contributes the least to the world's carbon footprint.
Of course, I would also fulfill my childhood dream of purchasing a home overlooking the ocean!