Professional Profile: Steve Wunder
Lab Manager speaks to Steve Wunder, senior project manager/associate principal with Perkins&Will in Washington, D.C.
Steve Wunder, AIA, is a senior project manager/associate principal with Perkins&Will in Washington, D.C. Lab Manager recently spoke with Steve about his career, experience, and personal interests.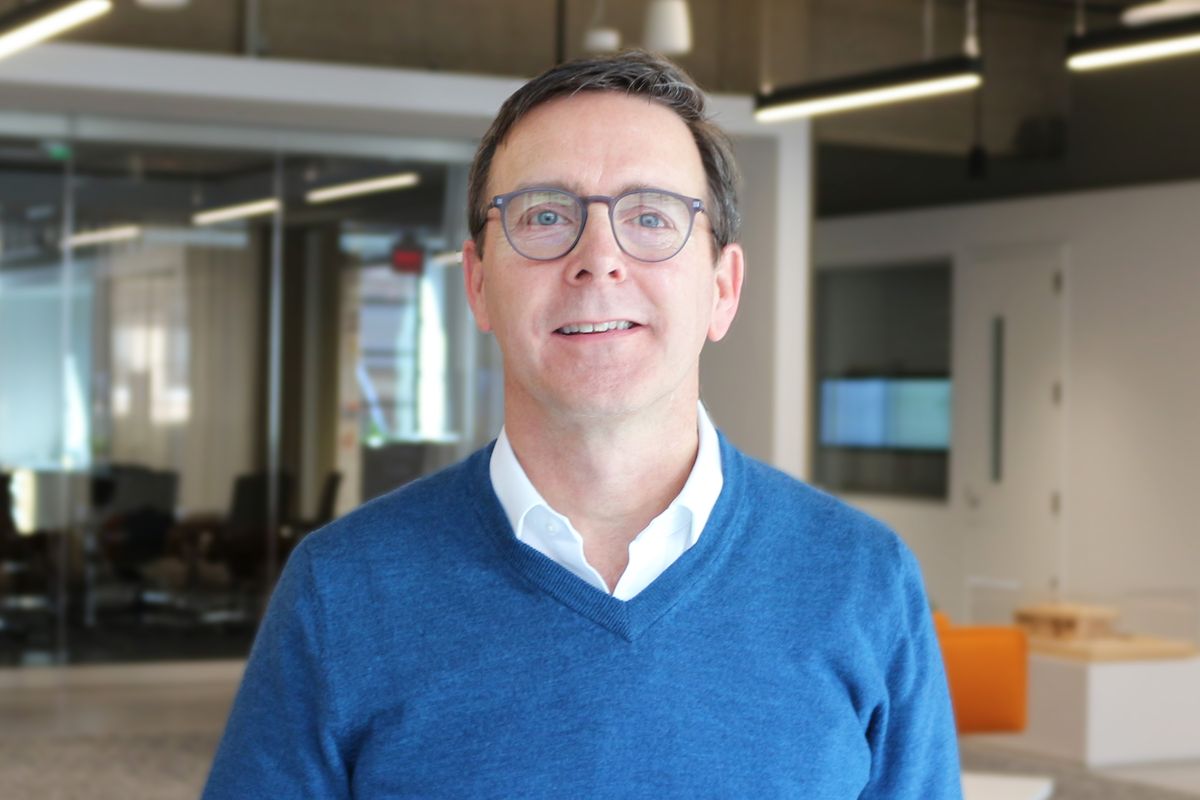 Q: How did you get started in your career? Did you major in your field in college, get an internship, switch careers mid-stream, etc.?
A: Science and art have always been interests. As an undergrad, I took core science introductory classes as well as advanced calculus, but in the end, settled on art as a major. Art history classes in architecture led to a pre-architecture program in Florence through Syracuse University. After my first job, four years with an engineering firm, I returned to school for graduate work in architecture to follow through with my career aspirations.
Q: What is a typical day work like for you?
A: Days are full: catching up with clients, meeting with design teams, coordinating with engineers, focus time for strategizing and research, and connecting for new opportunities. The pandemic has provided new opportunities for engagement, interaction, and now, with returning to work, again collaborating face-to-face. Every day brings new challenges.
Q: Tell us about a great book, movie, song, or TV show you've enjoyed recently.
A: I'm halfway through The Annotated Arabian Nights (Horta, editor; Seale, translator). It's a new translation and compendium of the history and art around these stories. The premise intrigues me—how Scheherazade would forestall death at the hands of her husband, the king, by telling fantastic stories night after night. The stories of Sindbad, Ali Baba, Delilah, and others return fresh from their roots in Arab oral tradition of storytelling. It is an interesting study in cultural influence and transformation and expands an understanding of humanity.
Q: If you weren't in this profession, what job would you like to have instead?
A: I would be a farmer. The new high-tech efficient farming developing in the Netherlands feeds into both my scientific and gardening interests.
Q: What is the biggest work-related challenge you've faced? How did you overcome it?
A: Expanding my capacity when hitting a wall. Through self-reflection and a daily spiritual practice, I find courage and challenge myself to break through self-imposed barriers, seek input from others, and through team work find solutions. Work challenges vary but the solution always starts by challenging my perspective.
Q: What is your favorite building, lab-related or not?
A: The Lyon St Exupery TGV Station by Calatrava—such a dynamic architecture and structure married with the speed of the Trains Grande Vitesse.
Q: What lab projects are you working on at the moment?
A: A nine-story high-rise overbuild lab addition for University of Pennsylvania Health System, repositioning of two office buildings for life sciences tenants, and a spec cGMP facility for a developer.
Q: What's your typical order when you visit a coffee shop?
A: Mocha. At home, coffee black—but when out, why not splurge?
Q: What is one important skill you think that all lab design experts should have?
A: Listening. Beyond the arrangement of spaces, it's critical to discover how the built environment can support and expand the research and collaboration.
Q: If you won a multi-million-dollar lottery tomorrow, what would you do with your winnings?
A: Pay it forward.
Q: What kinds of hobbies or interests do you have outside of work?
A: Gardening, trail cycling, watercolor painting.
Q: What do you hope to accomplish in the next few years in this new position?
A: Bring my healthcare and lab experience together for life sciences projects at Perkins&Will. And I also want to nurture and support my colleagues to strengthen our capacity to design facilities that support growing life science research and production.