Tools for Cannabis Testing
Some of the newest tools for the cannabis testing lab.
Production of high-grand cannabis product for medicinal and recreational use requires professional analytical laboratory testing for potency, cannabinoid profile, moisture content as well as toxins such as heavy metals, pesticides, adulterants and unsafe growth accelerants. Here we feature some of the best and latest laboratory instruments and supplies for the 2019 cannabis testing market.
---
Restek THCV Standard for Medical Cannabis Testing
Analyze medical cannabis samples more easily and accurately with Restek's new tetrahydrocannabivarin (THCV) standard. This new certified reference material (CRM) is DEA-exempted and reduces the time, expense, and variability associated with preparing standards directly from neat material. Verified in composition and stability, Restek's THCV standard is manufactured and QC-tested in ISO-accredited labs to ensure quality and satisfy ISO requirements. Our THCV CRM was developed to improve LC and GC methods for medical cannabis potency testing and strain identification. It is the latest addition to Restek's suite of products for medical cannabis analysis including potency, strain ID, terpenes, pesticides, and residual solvents test methods.
---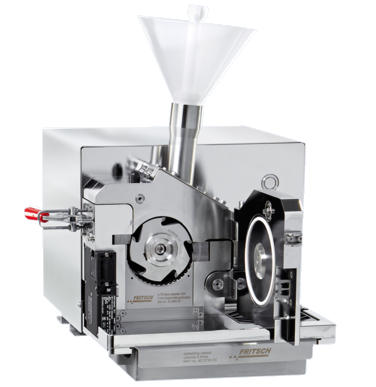 Fritsch PULVERISETTE 19 Precission Milling System
Optimized for cannabis processing, the Pulverisette 19 universal milling system offer high speed milling of dried cannabis flowers with no lost cannabinoids or terpenes. Process over 1 lb. per minute, precision mechanisms ensure rapid particle size reduction with minimum exposure to physical damage. Dried flowers, trim, and/or stem material can be fully homogenized in a matter of seconds without the need for embrittlement.
http://www.cannabis-milling.com/
---
Peak Precision Series Gas Generator
Testing of cannabis is still in its infancy. As the need for better quality control continues and standardization is introduced, it is likely that lower limits of the various cannabis contaminants will be established and regulations will be introduced.
Specifically designed and engineered for GC applications, the Precision Series represents the cutting-edge of Peak Scientific innovation in robust and dependable gas generator design. The Precision series combines convenience and reliability in a stackable and modular design and is the safe and practical GC gas solution for hydrogen and nitrogen in your lab.
http://www.peakscientific.com/precision/
---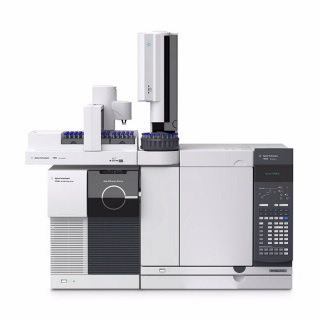 Agilent GC/MS/MS Pesticides Analyzer
Pesticide application regulations in cannabis cultivation range from allowance of pre-plant herbicides to more restrictive regulations that permit only organic materials.
Based on the 7010B Triple Quadrupole GC/MS, Agilent's Pesticides and Environmental Pollutants GC/MS/MS Analyzer 4.0 with the MassHunter Pesticide & Pollutant MRM Database provides the lowest possible detection and quantitation limits for pesticides residues in complex matrices.
https://www.agilent.com/en/promotions/cannabis
---
Spex 2010 Geno/Grinder
The 2010 Geno/Grinder has become a popular tool in the Cannabis lab. This high throughput homogenizer has a vigorous, vertical grinding motion which results in increased recovery and consistent results. It has an adjustable clamp that accommodates up to six deep-well titer plates and 16 centrifuge tubes. It can be used with any brand of pesticide and DNA extraction kit and can process all types of cannabis plant tissue and edible products.
https://www.spexsampleprep.com/cannabis