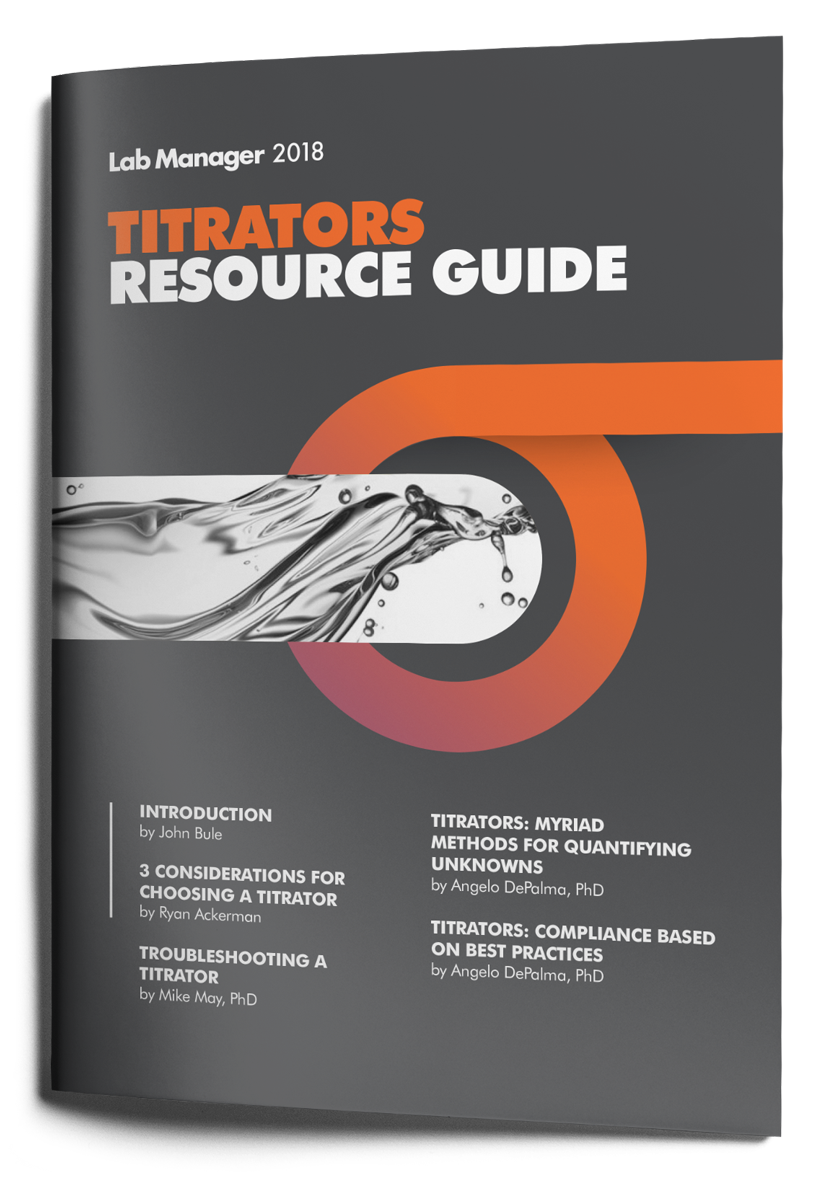 Titration, a common laboratory method of quantitative chemical analysis used to determine the unknown concentration of a known reactant, is today usually performed by a dedicated titrator. Different types of titrators are available depending on the specific analysis required.
In this eBook you'll learn:
Questions to ask before buying a titrator.

Troubleshooting a titrator.
Featured products and new offers.

Like this article? Click here to subscribe to free newsletters from Lab Manager