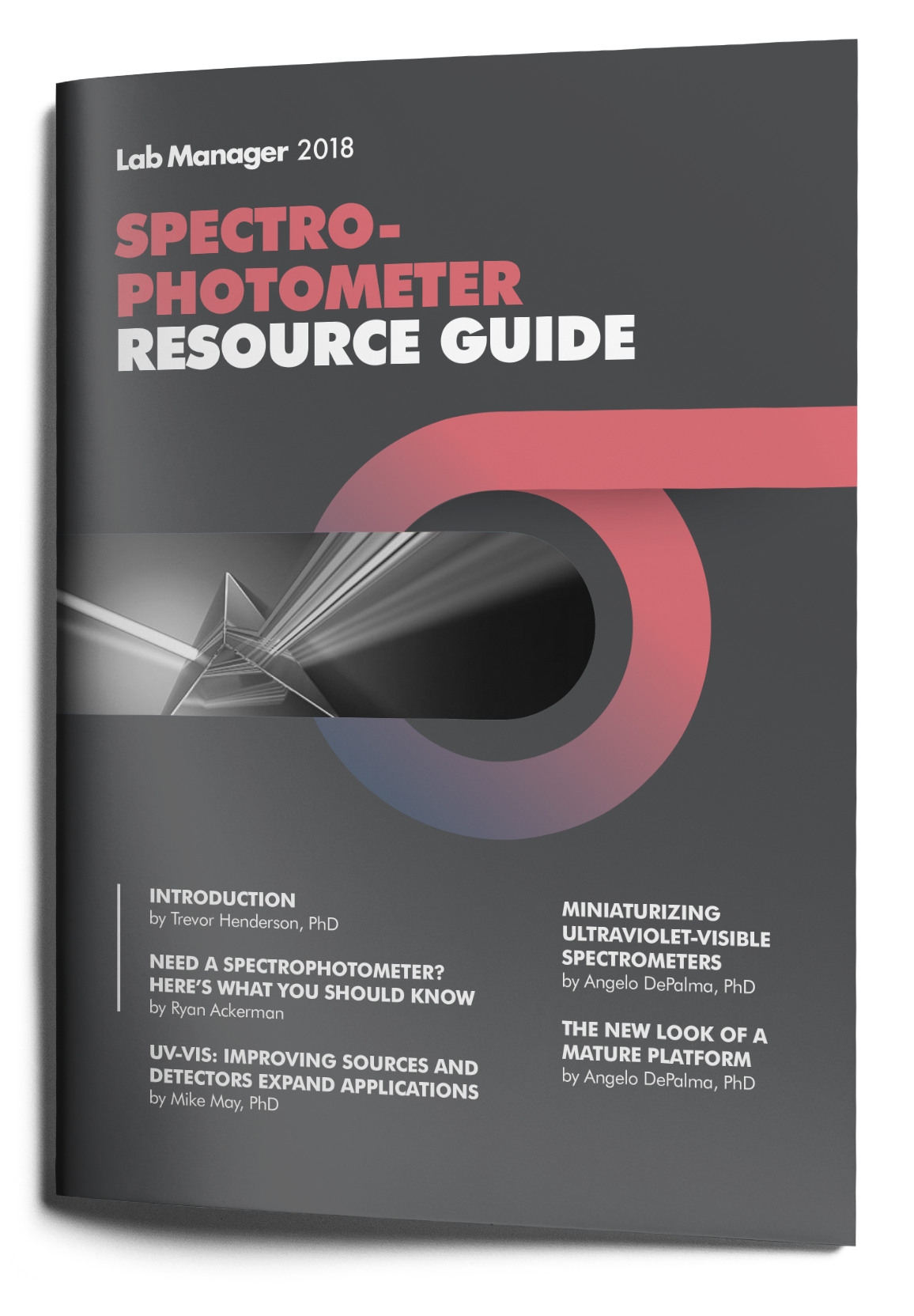 The spectrophotometer is a ubiquitously used instrument in biological, chemical, clinical and environmental research, and a staple in many laboratories.
By measuring the intensity of light detected, this method can be used to determine the concentration of solute in the sample.
In this eBook you'll learn:
Questions to ask before buying a spectrophotometer.

Key differences between different types of spectrophotometers.
Featured products and new offers.

Like this article? Click here to subscribe to free newsletters from Lab Manager