PRO Scientific Multi-Prep Rapid Homogenizing System
PRO Scientific's Multi-Prep Rapid Homogenizing System is the ideal compact system for automating the homogenization of multiple samples at a time
Homogenizing is a critical step of sample preparation and PRO Scientific's Multi-Prep Rapid Homogenizing System is the ideal compact system for automating the homogenization of multiple samples at a time. With its automated processes, the Multi-Prep homogenizing system can produce more consistent homogenizing results compared to traditional non-automated and standard manual homogenizing methods.
AUTOMATED TIME SAVER: The automated engagement and disengagement of Multi-Prep Probes make multi-sample homogenizing quick and easy. A typical run time of six samples is complete in mere seconds allowing for up to 300 samples to be homogenized per hour!

PRO Scientific



VERSATILE PROGRAMMABILITY: The ergonomically arranged LCD and control panel allows for up to 10 different homogenizing programs to be stored. For new homogenizing trials or quick-runs, the Multi-Prep can be used in the manual mode for individual sample processing.
QUIETER HOMOGENIZATION: All processing is contained in a sound-abating enclosure with a rounded clear polycarbonate door for a full view inside.
AVOID CROSS-CONTAMINATION: A clean Multi-Prep Probe easily locks into place for each sample so that carryover in between samples is avoided.
WORKS WITH YOUR CURRENT TUBES: With the Multi-Prep system, there is no special tubes or beads to have to invest in or to continue to buy. Tubes from 5ml up to 50ml can be easily loaded into the appropriate small or large tube Spider Tube Racks.
PRECISION HOMOGENIZATION: The Multi-Prep system features an 805-watt motor and is equipped with Multi-Prep Probes manufactured from superior 316 stainless steel and PTFE, making them ideal for processing BOTH soft and hard samples.
ENHANCED HOMOGENIZING PERFORMANCE: Oscillating Spider Tube Racks mimic the up-down motion of hand-held homogenizing and can perform 60 oscillations per minute.
---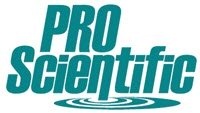 To learn more, visit https://proscientific.com/automated-homogenizers/