Increase Accuracy and Precision with Ergonomic Pipettes
Ergonomically designed electronic pipettes deliver accurate results and support laboratory staff wellness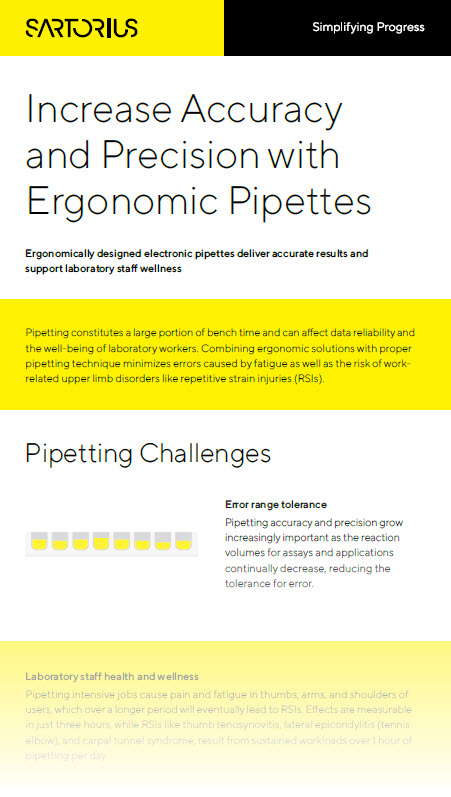 Pipetting constitutes a large portion of bench time and can affect data reliability and the well-being of laboratory workers. Combining ergonomic solutions with proper pipetting technique minimizes errors caused by fatigue as well as the risk of work-related upper limb disorders like repetitive strain injuries (RSIs).
In the infographic, you will learn more about the benefits of ergonomic pipettes, courtesy of Sartorius.
Download the full infographic, compliments of Sartorius.