Continuous Active Air Monitoring
Important considerations for air monitoring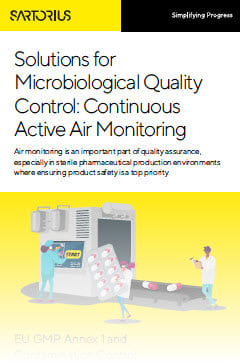 Air monitoring is an important part of quality assurance, especially in sterile pharmaceutical production environments. With increasingly stringent limits on microbial monitoring, it is more important than ever to ensure you stay on top of it.
In this infographic, you will learn about contamination control, considerations for air monitoring, and what solutions are available.
Download the full infographic, compliments of Sartorius.