PHCbi Releases New High Performance Biomedical ECO Freezers
The new freezers offer outstanding reliability and unsurpassed functionality, with excellent safety and easy-to-use features.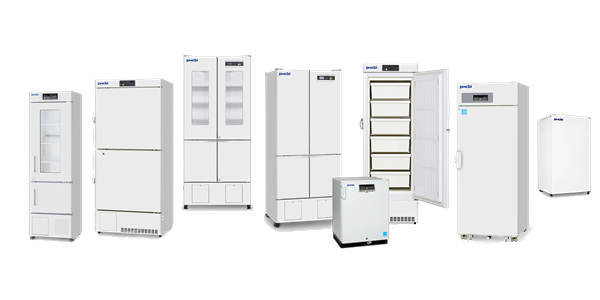 PHCbi
Temperature uniformity and recovery are critical to safe storage of biological specimens and materials. Choose from new generation PHCbi brand ECO freezers in multiple sizes with temperatures as low as -40°C, and all with natural refrigerants to enhance sustainability.
The new line includes the -40°C Biomedical 16.9 cu.ft. ECO Freezer MDF-MU549DHL-PA, -30°C Biomedical 17.8 cu.ft. ECO Freezer MDF-MU539HL-PA, and the -30°C Biomedical 13.0 cu.ft. ECO Freezer MDF-MU339HL-PA.
Choose from a wide range of sizes and configurations, all of which provide safe, reliable storage for your samples.
Learn more at https://www.phchd.com/us/biomedical/high-performance-biomedical-freezers