Q:

How do I ensure I have effective solutions for environmental microbial sampling?



A:

Choose a sampling solution that effectively neutralizes commonly used sanitizers, and is compatible with your other downstream detection methods.

Sample collection and organism recovery are critical to ensuring the integrity and accuracy of downstream test results. Formulated to effectively neutralize common sanitizers, the 3M™ Environmental Scrub Sampler can maintain organism viability for up to 96 hours when samples are refrigerated.

In addition, the product utilizes scrub dot technology to disrupt biofilm and enhance sample collection, and features multilayered non-woven composite product created for optimal pickup, release, and absorbency while maintaining integrity when sampling rough surfaces. It is also designed to work with downstream test methods, including 3M™ Petrifilm™ Plates and the 3M™ Molecular Detection System—and is the first sampling solution approved by AOAC International.*
---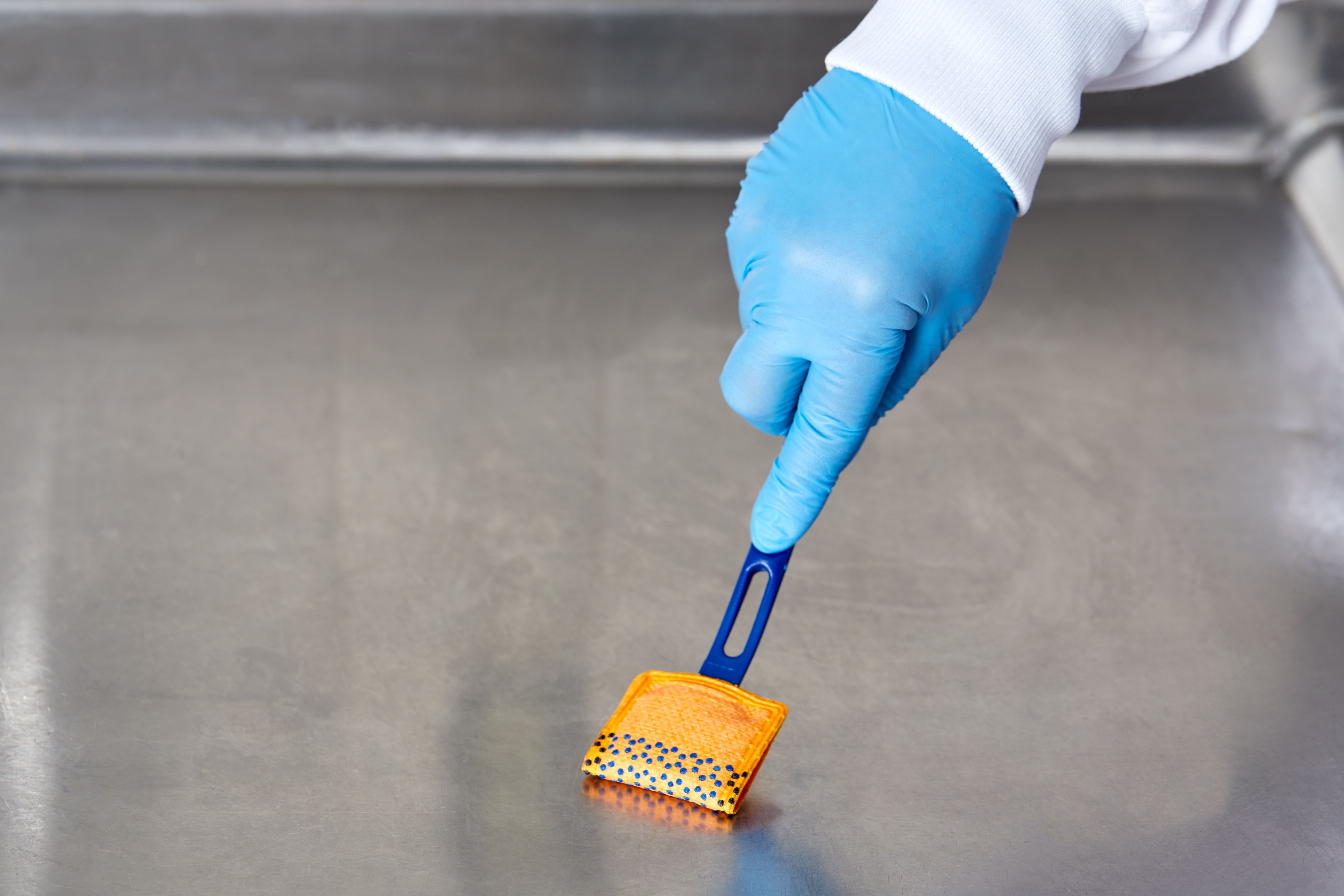 The 3M™ Environmental Scrub Sampler with 10 mL Wide Spectrum Neutralizer is an innovative solution for environmental microbial sampling applications. Beyond the benefits listed above, the stick is designed to be ergonomic and metal detectable and features a convenient one-step detachment for ease of use.
Request a free sample at: 3m.com/SamplingSolutions