Emerging Immunotherapy: CAR T Cells
Solutions for research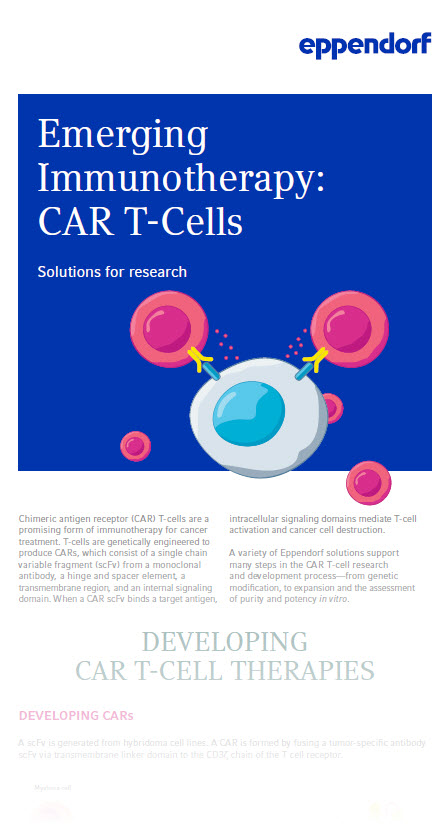 In adoptive cell transfer, a patient's own immune cells are collected and used as treatment. One way this can be achieved is with autologous T cells expressing a chimeric antigen receptor (CAR T cell therapy). T cells coordinate the immune response, and when isolated from the patient's blood, may be genetically engineered to produce CARs. The modified cells are then expanded into hundreds of millions and infused as treatment for hematologic malignancies. They also show promise as treatment for solid tumors.
In this infographic, you will learn about a variety of Eppendorf solutions that support many steps in the CAR T cell research and development process—from genetic modification, to expansion and the assessment of purity and potency in vitro.
Download the full infographic, compliments of Eppendorf.