Managing Lab Air with Chemical Fume Hoods
Learn how to develop an effective and cost efficient air quality solution for your lab.

For many laboratories, managing air quality through engineered controls is essential for worker safety and comfort. However, with numerous options available for fume extraction and air purification, deciding on an engineered solution that best suits your lab's current and future needs is not always straightforward.
As an attendee, you will learn more about:
Types of fume hoods available and how they operate
How to establish an effective and cost effective air quality solution
Types of mechanical systems and ideal placement
Speaker Profile: Beth Mankameyer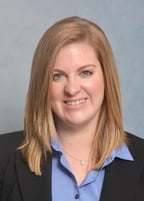 Beth Mankameyer is the Sales Engineer for Chemical Fume Hoods at Labconco Corporation. Before joining Labconco, she was a Business Development Manager at Ruskin Company, where she focused on the manufacture of louvers for the HVAC industry and architectural products for building envelope applications. Beth received her BS Degree in Marketing from the University of Kansas, and her MBA from the University of Saint Mary. She is a Certified Construction Documents Technologist and a LEED Green Associate. She has been with Labconco since 2013.

Beth has previously spoken at industry presentations such as the Tracing Air in Buildings PDC at AIHce 2014 and 2015, and Improving Your Lab: Fume Hoods & Biosafety Cabinets Short Course at PITTCON 2015.
Webinar sponsored by: