Must-Have Features for Your Rotary Evaporator
What you need to know to optimize your rotary evaporator experience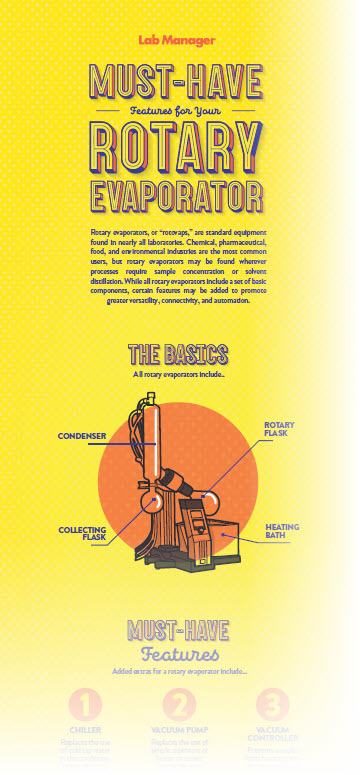 Rotary evaporators are used in a variety of industries to gently remove solvents using evaporation. While many features are standard to all rotary evaporators, there are several additional features that will promote versatility, connectivity, and automation in your rotary evaporator.
Learn more about what features will help you get the most out of your rotary evaporator.
Access the free infographic, compliments of Lab Manager.