Your Lab Needs Its Own Disaster Plan
Resiliency and recovery are the biggest concerns—and the areas most lacking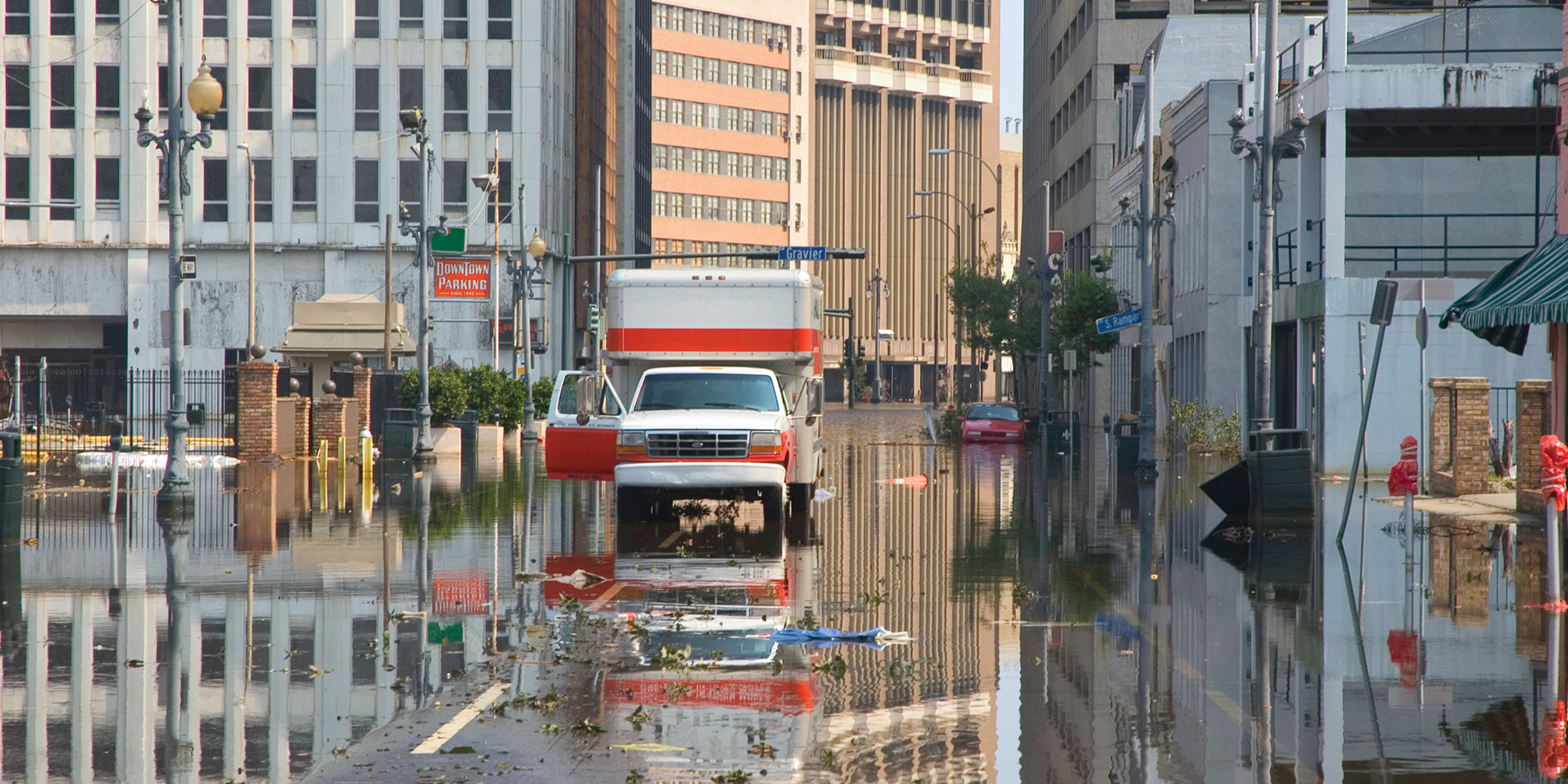 istock
In mid-October, California was dealing with wildfires and cautionary blackouts that could last up to six days. A month earlier, Hurricane Dorian had meandered up the east coast triggering evacuations. Life sciences labs in these regions know from experience that their organization's disaster contingency plans are only the starting point.
Whether the disaster is natural or man-made, recovery can take a few days or many months. To protect the labs and their research, lab managers and principal investigators must draft their own plans, above and beyond the general plan for their institution, and beyond their standard operating procedures.
"Disaster continuity plans detail how to function when things are abnormal," whatever their cause, Amy Wilkerson, associate VP for research support, Rockefeller University, says.
Why have a separate plan?
University disaster plans often focus on continuity of classes and student welfare, but may overlook the continuity of their research labs.
"Having the labs respond and recover is key to the institution's overall mission," Wilkerson says. The research in individual labs is so diverse, it's overwhelming for those outside the lab to plan. Therefore, PIs and lab managers need to take the lead, planning beforehand so critical supplies remain available despite prolonged disruptions to power or transportation, securing chemicals or biologics, caring for research animals, and backing-up files off-site.
"We ask each lab manager to develop a standalone plan outlining multiple communications options within their group," she says, as well as specific roles and responsibilities for the lab team during the disaster and the recovery.
Tailor plans to each lab
"A lot of plans fall short because they aren't tailored to the facilities, the research, or the labs themselves," says Jarmell McGill, director of facilities for the Tulane School of Science and Engineering.
When Hurricane Katrina hit the Gulf Coast in 2005, Tulane's disaster plans were loose, lab manager Debby Grimm, research scientist II, recalls. If they existed, most were tied to regular lab safety. As the aftermath showed, "Those who planned ahead fared much better than those who didn't." Their plans included pre-assembling the components the lab needs to continue running or to restart, and having multiple ways to reach vendors or service people who were recovering, too.
For example, as the storm approached, Grimm coordinated her efforts with those of other labs. Consequently, "We had extra cryogen dewars for the four or five nuclear magnetic resonance machines on campus, so we had no magnet quenches." That precaution prevented the magnets from losing their superconductivity, vaporizing liquid cryogen into the labs, and asphyxiating or causing cold burns to anyone in the lab. She estimates the 2005 cost of one quench at $50,000 to $75,000.
In California, the greatest natural threat is earthquakes. Older buildings at the University of California – San Francisco (UCSF) are being retrofitted and labs in newer structures are bracing their contents using the standardized design the university developed. "Gas cylinders, refrigerators, chemical containers…anything that can be jostled, is being immobilized," Brian Smith, associate vice chancellor, research infrastructure and operations, says.
Wildfires are a threat, too. Although UCSF's labs weren't directly affected by the smoke from 2018's wildfires, the smoke made breathing difficult for many. "There was an expectation that particulate masks would be available, so we provided them," Smith says.
Recovery
Although institutions have disaster response plans, recovery plans are rarer. "When Katrina hit, the idea of being locked out of the labs for months was stunning. We hadn't planned for that," Grimm recalls. "Now we have."
---
---
After a disaster, law enforcement may close roads or seal buildings, making many labs inaccessible. To gain vital access, "We subscribe to a government emergency identification system (https://www.ceas.com) to ensure that essential personnel have an emergency access card," Wilkerson says. "If authorities restrict travel, these cards tell responders the bearers have an emergency role." (Access is still prioritized, however) "If the lab loses its structural integrity—like in a fire—re-entry may be possible only by a hazmat team."
How to craft a plan
Planning for contingencies is vital. When developing a plan, Wilkerson advises, "Focus on the actions and resources you'll draw on, regardless of the hazard. This helps decision-makers act swiftly."
Start with a lab inventory. This is one of the most overlooked aspects of disaster plans, Grimm says. "Have a complete inventory of your assets. Include equipment, cell lines, breeds of mice, and other valuable assets so you know what you're trying to protect."
Also determine who is empowered to make decisions. After a disaster, contacting personnel can be critical. "Identify key personnel who are trained to re-enter the lab and keep it running," Grimm says. Ensure there are multiple ways to contact that person, assuming the usual method is inoperable. Then consider specific threats. Identify their potential impacts and what might be lost in the lab. For example, a storm may cause flooding, triggering the loss of electricity and, therefore, environmental controls. That could cause some equipment to go offline either temporarily or permanently. "For equipment that loses its vacuum, restarting may be impossible," Grimm says. Therefore, is there a generator or, if the lab is below grade, a sump pump? What else is needed to keep the equipment operating? If it needs liquid nitrogen, can it be refilled easily? With power out, refilling may require climbing several flights of stairs, so the dewars should be portable.
After the disaster, prove to insurers that any damaged equipment worked before the event. "User logs and data generated by that equipment can do that," Grimm says.
Practice and update the plan
Practice implementing the plan so it's second-nature in an emergency. "It's hard—and disruptive—to do a real-world shutdown with lab facilities," McGill says, so he uses tabletop exercises. At Tulane, lab managers also review each other's plans, providing feedback on possible improvements. In addition to its tabletop exercise, Rockefeller conducted a physical drill, evacuating half its campus to the other half. As Wilkerson says, "It proved we could stage people safely if we had to get them out." At these institutions, mandatory employee training occurs annually. Whether online or in class, "It gets you thinking," McGill says.
UCSF takes its training a step further. It hosts annual campus tours to "help law enforcement and first responders become familiar with the labs in terms of radiation, biohazards, and fire risks," says Mark Freiberg, executive director, environment, health, and safety at UCSF.
These three universities recommend updating lab disaster plans and personnel contact information annually. Regular data backups are good advice, too. Ideally, lab notebooks will be backed-up to a server that not only is off-site but out of the region (like a compute cloud or mirrored data center site) to reduce the risk that it will experience the same disaster threatening the lab. Store personnel contacts and the disaster plan here, as well as at the lab.
"Disaster management plans require continual maintenance and care," Freiberg says. "You can't just put them away to gather dust."