What's In the Water?
Getting the whole picture of PFAS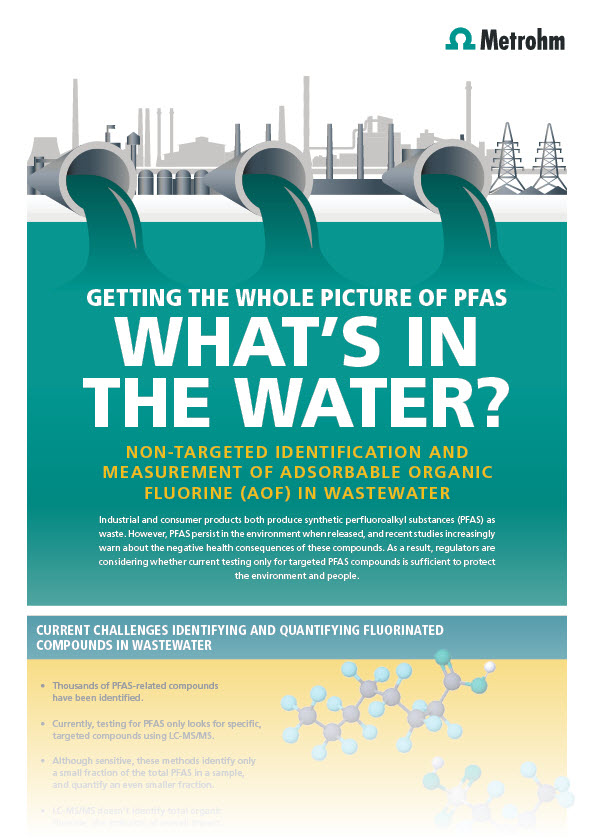 Industrial and consumer products both produce synthetic perfluoroalkyl substances (PFAS) as waste. However, PFAS persist in the environment when released, and recent studies increasingly warn about the negative health consequences of these compounds. As a result, regulators are considering whether current testing only for targeted PFAS compounds is sufficient to protect the environment and people.
In the infographic, you will learn more about non-targeted identification and measurement of adsorbable organic fluorine (AOF) in wastewater
Download the full infographic, compliments of Metrohm.