Microscopy
eBooks, Infographics, & Videos
Purchasing & Maintenance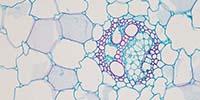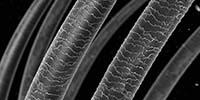 Product News & Resources
Microscopy Product Spotlight
Olympus LEXT OLS5000: Micron-Level 3D Shape Measurement

The Olympus LEXT OLS5000 laser scanning confocal microscope simplifies noncontact, nondestructive 3D observations and measurements. Simply by pushing the Start button, users can measure fine shapes at the submicron level.
Lumos - Fully Automated Stand-Alone FTIR Microscope

Stand-alone FTIR microscope with full automation and largest sample working distance. Best performance for visual inspection and infrared spectral analysis of micro samples with highest comfort in use.